A new PBE preview is out featuring MONSTER TAMER skins for Kog'maw, Lulu, and Veigar!
Three new skins have been previewed on social media - Monster Tamer Kog'Maw, Monster Tamer Lulu, and Monster Tamer Veigar!
Monster Tamers have been spotted adventuring onto the PBE... pic.twitter.com/aCKPBNSFjE

— League of Legends (@LeagueOfLegends) July 26, 2022
Lulu + Kog'Maw splash art: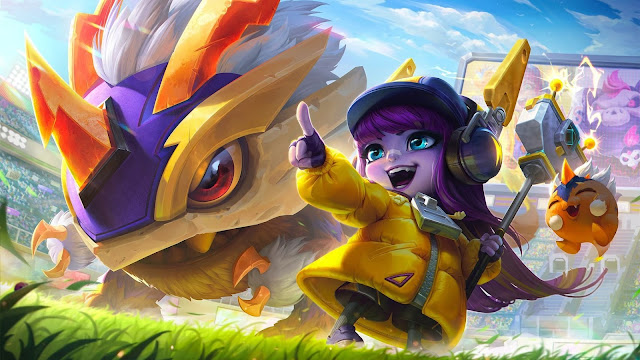 As you may recall, Monster Tamer was one of the themes voted on during the 2021 skin line vote!
Look for more on these skins as the 12.15 PBE kicks off later today! Quelle: http://www.surrenderat20.net/2…er-tamer-kogmaw-lulu.html